Dubai Property Market Predictions 2023/24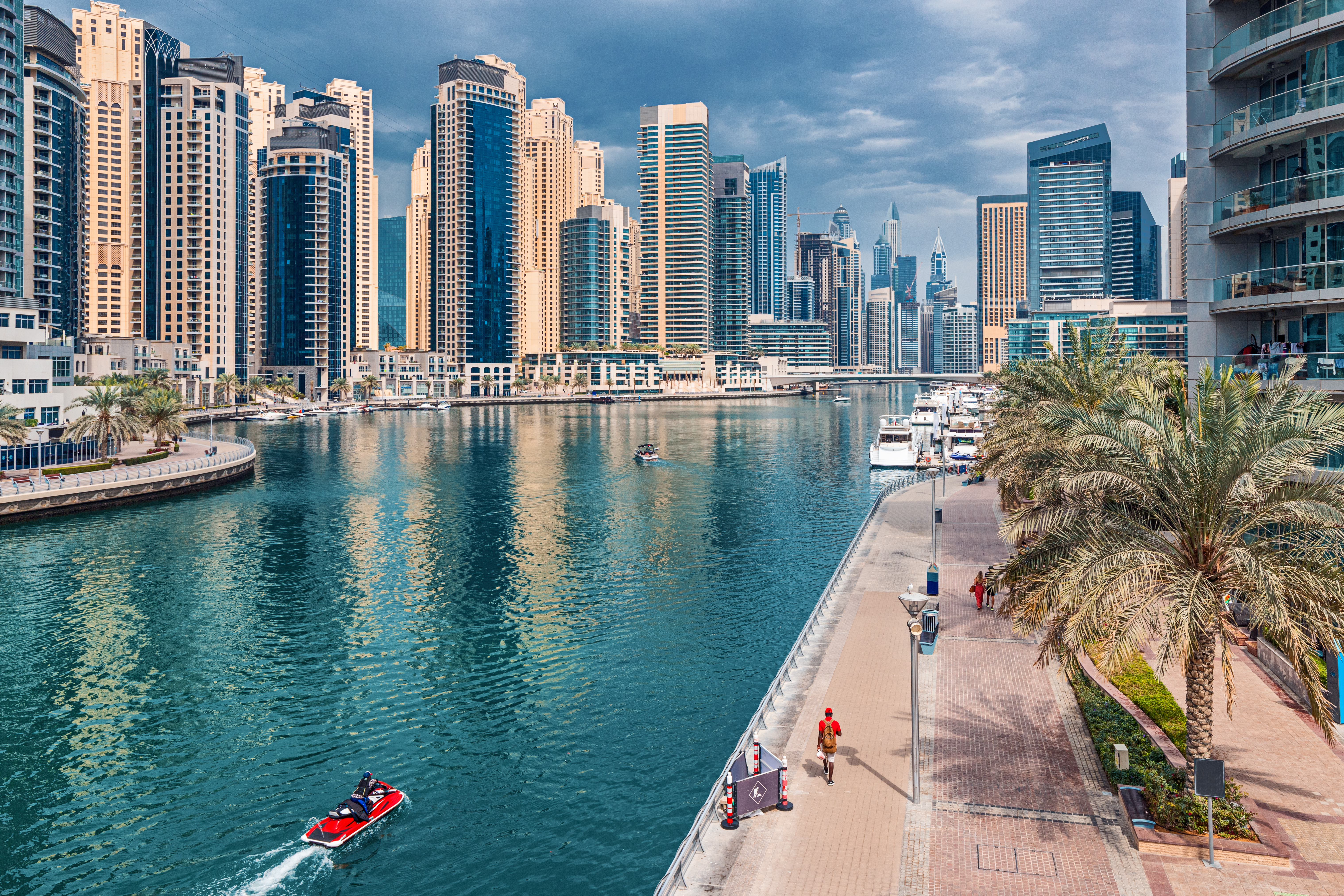 The Dubai property market has been, for some time, described as 'crazy' and has been growing rapidly for the past few years. With no signs of slowing down, let's take a look at the Dubai property market predictions for the coming months.
Perhaps it's not too difficult to see why people looking to move would like the idea of emigrating to a modern, rich metropolis like Dubai, but things seem to be exceeding even those expectations right now.
Demand for rental property has been exceeding supply for some time but the issue seems to be exacerbated recently with rents rising extremely quickly despite huge house-building schemes and rapid construction.
So what are investors to expect in the coming months and years? What is the market going to look like in 2,3 or 10 years?
Dubai Property Market Predictions
One of the standout observations from the Deloitte global report is that Dubai's real estate market showed resilience and adaptability in the face of the global pandemic. The pent-up demand from travellers, coupled with increased spending by residents, played a pivotal role in steering the market toward recovery. As we step towards 2024, Dubai's real estate sector stands on solid ground with the expectation of further growth.
Despite the positive outlook, the report notes a global issue that could appear over the horizon – inflation. Rising inflation rates have the potential to impact consumer sentiment, leading to rent increases in 2024. However, Dubai's property market remains resilient, with a bright outlook despite these challenges.
Dubai's hospitality sector paints a promising picture. Occupancy rates in Dubai averaged 72% at the end of 2022, a notable improvement from the previous year. Moreover, the average daily rate (ADR) surged by an impressive 22% year-on-year, reaching AED 674, outperforming many regional and international markets, meaning that the tourism sector is in rude health.
The residential sector has seen an approximate 10% increase in average sales prices between Q3 2021 and Q3 2022, along with a 21% rise in average rents during the same period. On the other hand, the office market has rebounded to pre-pandemic levels, registering a 12% increase in rents by the end of 2022 compared to the previous year, painting an impressive picture and outlook for the property sector as a whole in Dubai.
Consumer spending has been a driving force behind the recovery of the retail sector, both online and in traditional mall formats. The Economist Intelligence Unit (EIU) anticipates a 4.2% increase in the total UAE retail sales volume occurring in 2022, with sustained growth expected in the coming years.
Dubai's logistics sector remains robust, with warehouse rents steadily recovering. This is fueled by high demand from logistics companies, as evidenced by increased freight movements at airports in 2022, surpassing the levels seen in 2021.
All in all, the Dubai economy and especially the property sector are in excellent health and all the economic indicators we have available point to a very positive 2024 and beyond. The market fundamentals – lack of supply and huge demand – aren't likely to change any time soon so we can say with some confidence that a healthy property market is here to stay.
If you're looking to invest in this booming market, why not get in touch with us today? We are proven property specialists with almost 20 years of experience when it comes to property investment. Expand your portfolio with us today!