>
SOBHA Riverside Crescent
| Title | Value |
| --- | --- |
| Location | Downtown Dubai |
| Price From | AED 1,260,000 |
| Payment Plan | |
| Unit Types | Apartments |
| Average Sizes | 526.68 sqft to 1,218.91 sqft |
| Handover Date | Q3 2027 |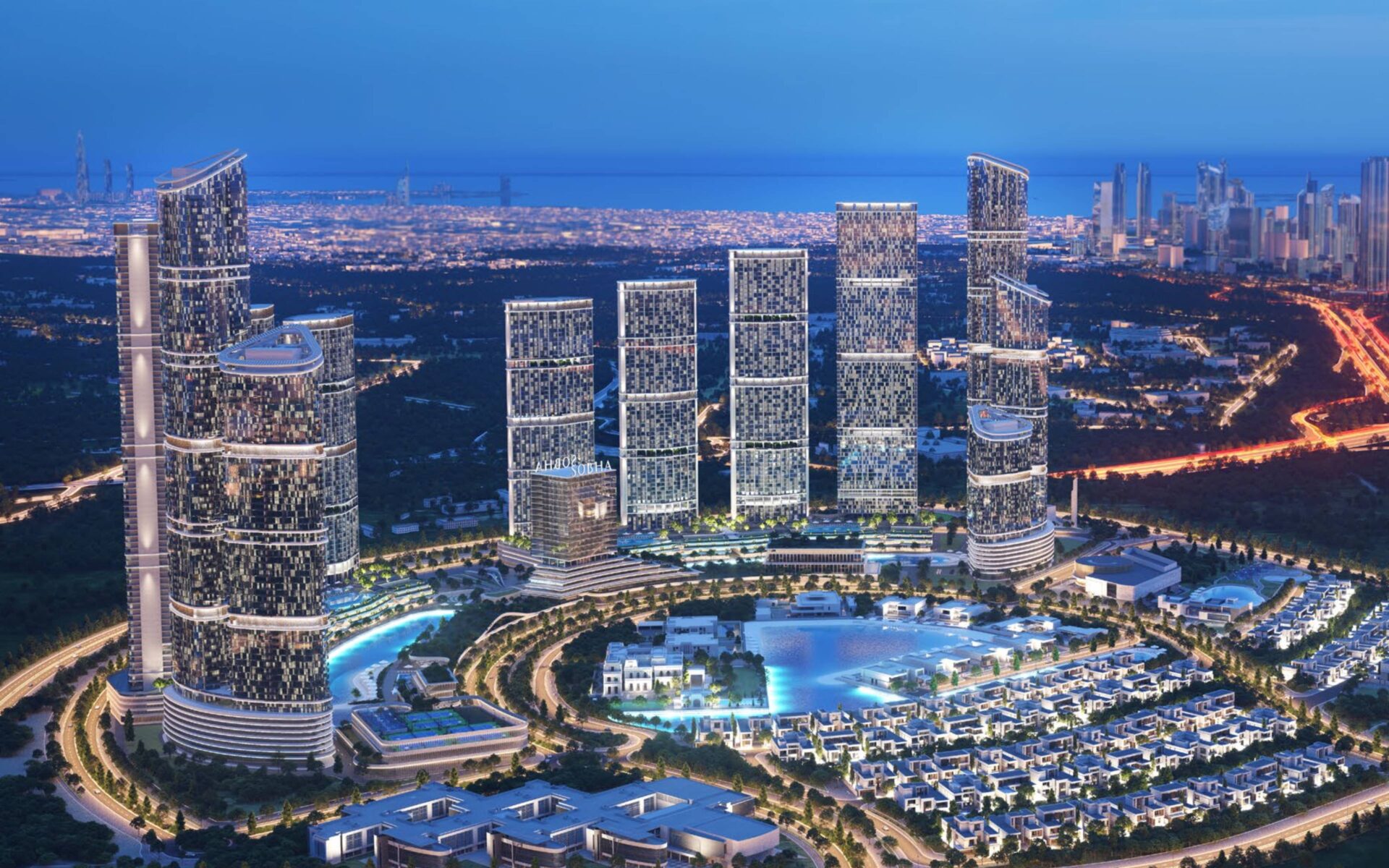 SOBHA Riverside Crescent
SOBHA Riverside Crescent serves as a gateway to a picturesque waterfront lifestyle, defined by its serene beauty and tranquil surroundings. This striking 57-story tower is a testament to exceptional craftsmanship, ensuring residents and investors alike are treated to unobstructed vistas of the pristine waters and the captivating cityscape.
Situated within the highly coveted Sobha Hartland II, this property enjoys an enviable location, with easy access to some of Dubai's most iconic destinations, such as the bustling heart of Downtown Dubai and the promising growth area of Dubai Creek Harbour.
What truly distinguishes Riverside Crescent is its distinctive selection of residences. Investors can choose from an array of 1-2 bedroom apartments, each meticulously designed to offer all-encompassing panoramic views. These residences have been thoughtfully crafted to provide not only an exceptional living experience but also a promising investment opportunity, ensuring that your portfolio enjoys both luxury and financial growth.
SOBHA Riverside Crescent Investment Highlights:
57-story tower showcases exquisite craftsmanship
Uninterrupted views of pristine waters and cityscape
Prime location in Sobha Hartland II near Downtown Dubai
Specially designed 1-2 bedroom apartments
Investment potential with all-encompassing views
A blend of luxury living and financial growth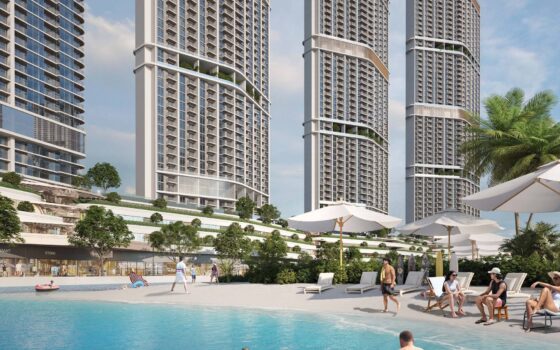 Why invest in Downtown Dubai?
Investing in Downtown Dubai is a highly attractive proposition for a multitude of reasons. This prime location in the heart of the city not only offers excellent connectivity but also boasts world-famous landmarks like the Burj Khalifa and Dubai Mall. These iconic attractions ensure consistent property value and rental yields, thanks to the high tourist footfall and demand from expatriates and professionals. Furthermore, the area's thriving tourism industry and rich cultural and entertainment scene make it a hotspot for both local and international investors.
In addition to its commercial appeal, Downtown Dubai provides a high quality of life with top-notch infrastructure, schools, healthcare facilities, and recreational amenities, making it an ideal choice for families. Over time, property values have exhibited steady appreciation, and the neighbourhood's safety and security further enhance its investment appeal. Investing in Downtown Dubai not only promises potential financial gains but also an opportunity to be part of a vibrant, cosmopolitan community, offering a diverse and well-rounded investment landscape.
Amenities
Infinity Pool
Outdoor Gym
BBQ Spaces
Sky Garden
Yoga Zone
Inflated Water Obstacle Course
Nearby
Ras Al Khor Wildlife Sanctuary (5 Minutes)
Meydan Racecourse (10 Minutes)
Dubai International Airport (12 Minutes)
Business Bay (12 Minutes)
The Dubai Mall (15 Minutes)
Burj Khalifa (15 Minutes)
Downtown Dubai (15 Minutes)
Palm Jumeirah (25 Minutes)
Payment Plan
Payment After 9 Months
10%
Amount Paid at Handover
20%
Other Investment Opportunities