>
The Binghatti Collection
| Title | Value |
| --- | --- |
| Location | Jumeirah Village Circle |
| Price From | AED 1,358,500 |
| Unit Types | Apartments |
| Average Sizes | 523 sq ft to 2,067 sq ft |
| Handover Date | Q3-Q4 2024 |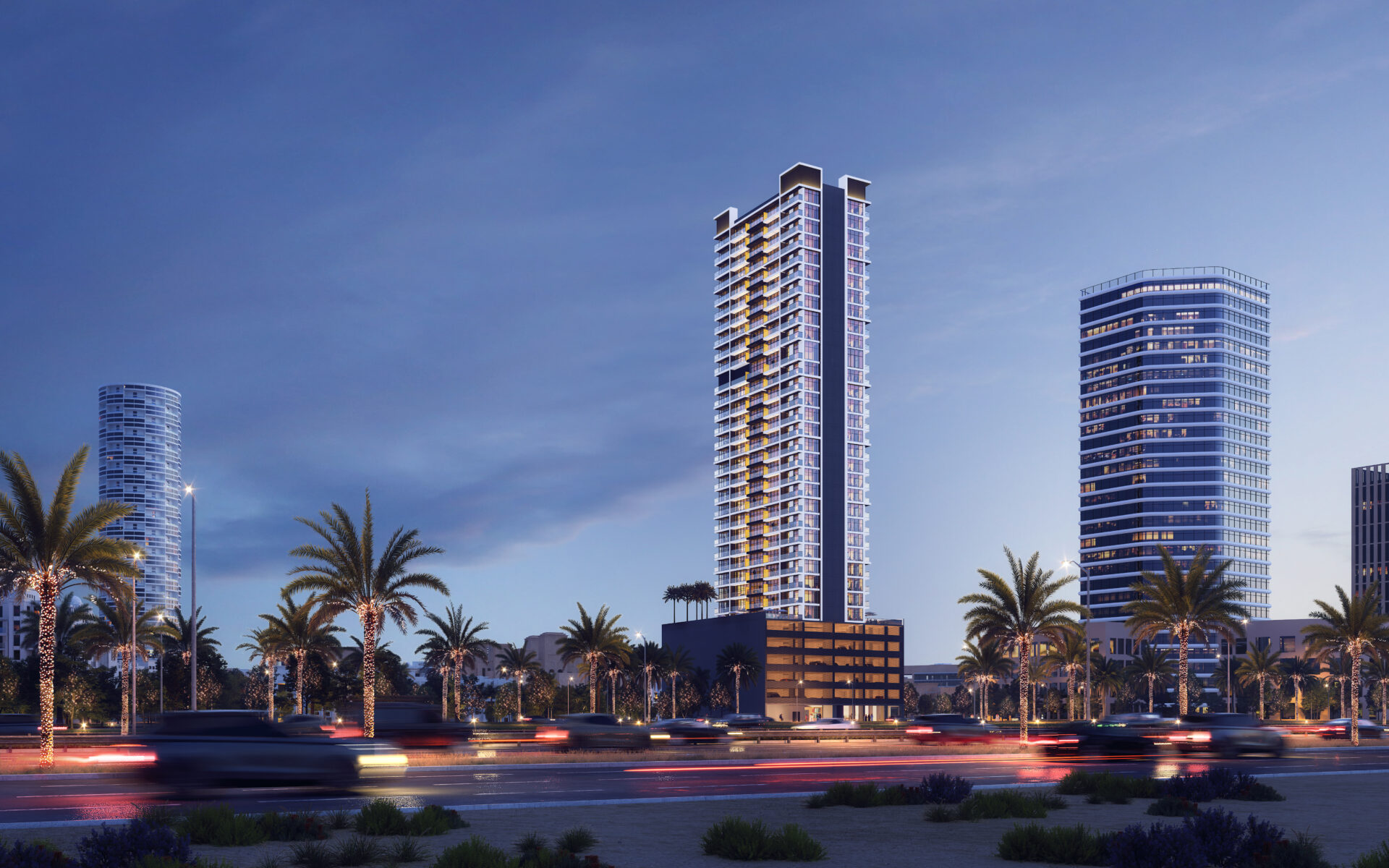 The Binghatti Collection
The Binghatti Collection comprises several exceptional developments, including Binghatti Orchid, Binghatti Gardenia, Binghatti House, Binghatti Venus, and Binghatti Amber, all located within the vibrant community of Jumeirah Village Circle (JVC) in Dubai. These projects feature a shared design concept where individual balconies are intricately woven together to create a unified community. This innovative approach imbues a sense of dynamic design within a static environment, elevating the visual appeal of each building.
Furthermore, the distinctive balcony design not only provides outdoor spaces for residents but also promotes sustainability by offering shade, significantly reducing energy consumption for cooling. In addition, Binghatti Developers' signature contemporary style is thoughtfully combined with traditional elements from Middle Eastern art and architecture in these developments, making them promising investments for future owners due to their prime locations in JVC, Dubai.
A variety of apartment types ensure comfortable living spaces for every resident. Each apartment's distinctive design is implemented without compromising practicality. The interiors were meticulously planned to maximize convenience without compromising elegance.  As an award-winning developer with a proven track record, Binghatti Developers has established itself as a pioneer in both real estate development and architecture. Binghatti Developers' has acclaimed a respected status within the Real Estate Sector and is amongst Forbes's Top 100 Real Estate companies in the Middle East.
With an accolade of awards under its belt, Gulf Real Estate – Best Real Estate Off Plan Project, MENA Green Building Awards 2018 & 2017, Cityscape Awards 2018, Arabian Property Awards 2018 & 2017, and Government of Dubai- Best Real Estate Tycoon Awards, are just a few of the accomplishments Binghatti Developers have received over the past few years.
The Binghatti Collection Investment Highlights:
Binghatti Collection: Unique JVC residential projects.
Innovative Design: Interwoven balconies for a striking community.
Dynamic Aesthetic: Illusion enhances building appeal.
Sustainability: Balconies offer shade and reduce cooling energy.
Fusion of Styles: Modern-traditional design by Binghatti.
Privacy and Comfort: Thoughtful design for outdoor privacy.
Prime Investment: Attractive JVC investments in strategic locations.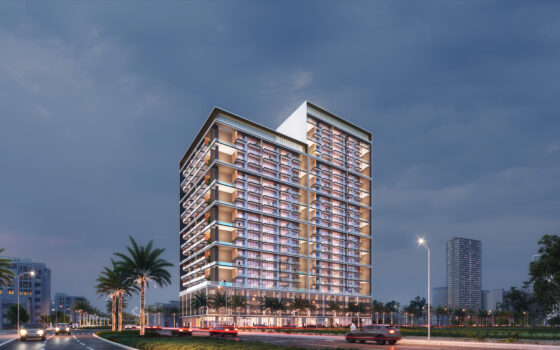 Why invest in Jumeirah Village Circle?
Investing in Jumeirah Village Circle (JVC) in Dubai is an attractive prospect for several compelling reasons. First, its strategic location allows for easy access to major highways and key areas in the city, ensuring convenience for both residents and investors. Additionally, JVC is a rapidly growing community with a wide range of residential and commercial properties, making it an appealing destination for those seeking to tap into a burgeoning market.
The family-friendly environment with parks, schools, and recreational facilities further enhances its allure. Property prices in JVC are often more affordable than in other upscale neighbourhoods in Dubai, offering excellent value for investment. The area also boasts the potential for property value appreciation due to ongoing development and growth, making it an enticing option for long-term investors.
Community Features
Schools:
Kids World Nursery
Ladybird Nursery
Supermarkets:
Spinneys
Choithrams
West Zone Fresh
Aswaaq Mart
All Day Minimart
Holiday Minimart
Mall:
Supermarkets:
Halfa Park
Roots Camp
Community Park North
Community Park South
Hospital/Clinic:
Magnum Family Medical Center
Right Health Karama Medical Center
Nearby
Schools:
Gems United – Dubai Sports City (5 minutes)
Nord Anglia – Al Barsha South (5 minutes)
Gems World Academy – Al Barsha South (5 minutes)
Dubai British School – Emirate Hills (7 minutes)
Dubai International Academy – Emirate Hills (7 minutes)
Mall:
Al Khail Avenue Mall at Jumeirah Village Triangle (2 minutes)
Mall of the Emirates – Al Barsha 1 (7 minutes)
Al Barsha Mall – Al Barsha 2 (7 minutes)
City Center Al Barsha – Al Barsha South (5 minutes)
Hospital/Clinic:
Emirates Hospital Day Surgery – Motor City (5 minutes)
Mediclinic Park View Hospital – Al Barsha South (5 minutes)
Other Investment Opportunities