Top Reasons to Invest and Live in Dubai 2023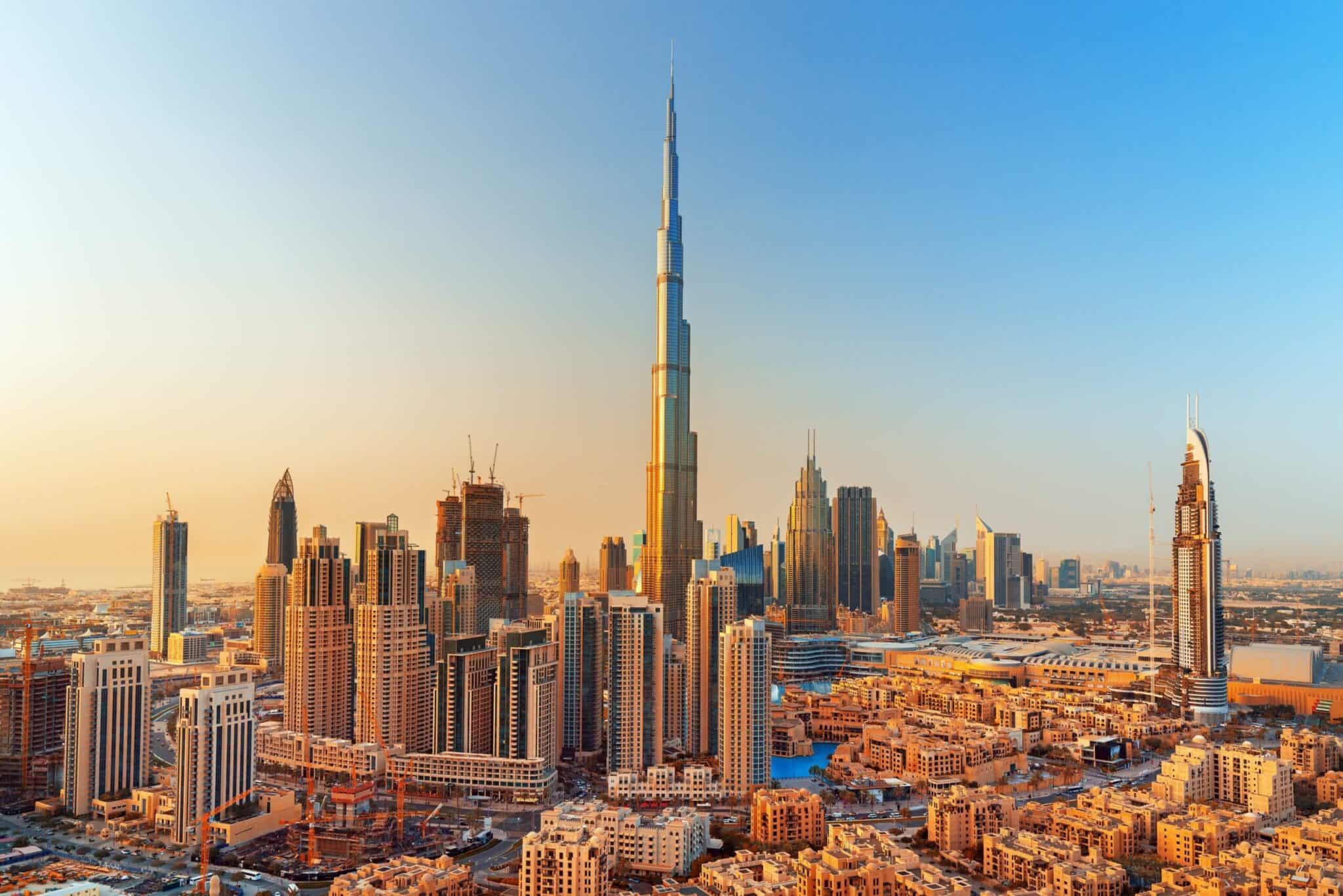 Dubai is a bustling and thriving metropolis that has emerged as a leading global business hub, attracting investors from all over the world. It is an excellent destination for investment, thanks to its strategic location, favourable business environment, and world-class infrastructure. In this blog post, we will explore the top reasons to invest in Dubai in 2023.
Strategic Location & World-Class Infrastructure
Dubai's strategic location at the intersection of Europe, Asia, and Africa has made it an important global hub for trade and commerce. With easy access to major international markets and a world-class airport handling millions of passengers and cargo shipments each year, Dubai is an ideal location for businesses looking to expand their global reach. The Dubai International Airport offers direct flights to over 260 destinations, while the Port of Jebel Ali is one of the world's largest and handles over 15 million TEUs of cargo annually.
Tax-Free Income
Dubai's tax-free benefits make it an attractive location for investors, as residents and non-residents can enjoy the unique advantage of a tax-free income. This means keeping 100% of rental income without income tax, capital gains tax, or property tax. This provides a highly favourable investment environment that allows for maximum returns on investments, attracting investors from all over the world. Dubai offers a low-tax environment, making it an ideal location for those looking to invest in a tax-free zone.
Safe Place to Live and Eco Friendly
Dubai is renowned for its safety and low crime rates, thanks to its strict legal system and efficient law enforcement agencies. The government places a high priority on maintaining law and order, and providing a safe and secure environment for residents. Dubai is also focused on building a sustainable and eco-friendly city, with initiatives aimed at reducing carbon emissions, promoting renewable energy, and preserving natural resources. These efforts have led to a cleaner and healthier environment for residents and visitors. Dubai is becoming a preferred location to live for those who value environmental sustainability, in addition to its reputation for safety.
Lifestyle
Dubai's lifestyle is one of its biggest draws for residents and tourists alike. The city boasts a variety of parks, beaches, malls, and other attractions that offer a high quality of life rivalled by few other cities in the world. The emirate's warm and welcoming society, combined with its emphasis on health and wellness, creates a vibrant and dynamic lifestyle that is hard to beat. Dubai's multicultural society also adds to the city's appeal, providing residents with opportunities to experience diverse cultures and lifestyles
Visa Incentives
Dubai offers several visa benefits to foreigners who wish to live, work, or invest in the emirate. The government has introduced various long-term visa options, including the 10-year golden visa, which are designed to attract foreign investors and entrepreneurs to the emirate. The golden visa offers a path to permanent residency in the UAE and allows investors to sponsor family members. Additionally, the government has also introduced a retiree visa that allows foreigners above the age of 55 to retire in Dubai.
High Return for Investors
Over recent years demand for rental properties in Dubai has been extremely strong. Investors have been taking advantage of high rental yields achieving average NET returns of 7-8%. Selecting the right location has always been a key driver for a healthy return combine this with Dubai's status as one of the world's most popular tourist destinations, many investors have decided to turn towards the short-term let market. The short-term let market has seen investors achieve double-digit rental yields and is a very attractive proposition for investors who are driven by yield. Dubai is a rapidly developing city and an established global business hub, offering great potential for investors seeking capital growth. With its tax-free status and world-class infrastructure, Dubai presents a favourable investment climate. Additionally, the city has a clear 2040 master plan in place, demonstrating its commitment to sustainable development. Dubai's population is set to increase from 3.31 million to 5.8 million by 2040, creating a natural demand for properties and resulting in capital appreciation. Dubai's political stability, infrastructure, and clear development plans make it a promising location for those seeking long-term capital growth. As an early-stage developing city, the potential rewards for investors are significant, making Dubai a compelling investment destination
Conclusion
If you are looking to make an investment in the Dubai real estate market, now is the time. The city has established itself as a world-class destination for business, lifestyle and leisure. Dubai is still at an early stage and with a 2040 mega masterplan in place, you don't want to miss out on the journey this incredible city is going through. Get in touch with The Property Circle today and explore the latest investment opportunities in the market.